About Dale Ekstrum, MD
Meet Dr. Ekstrum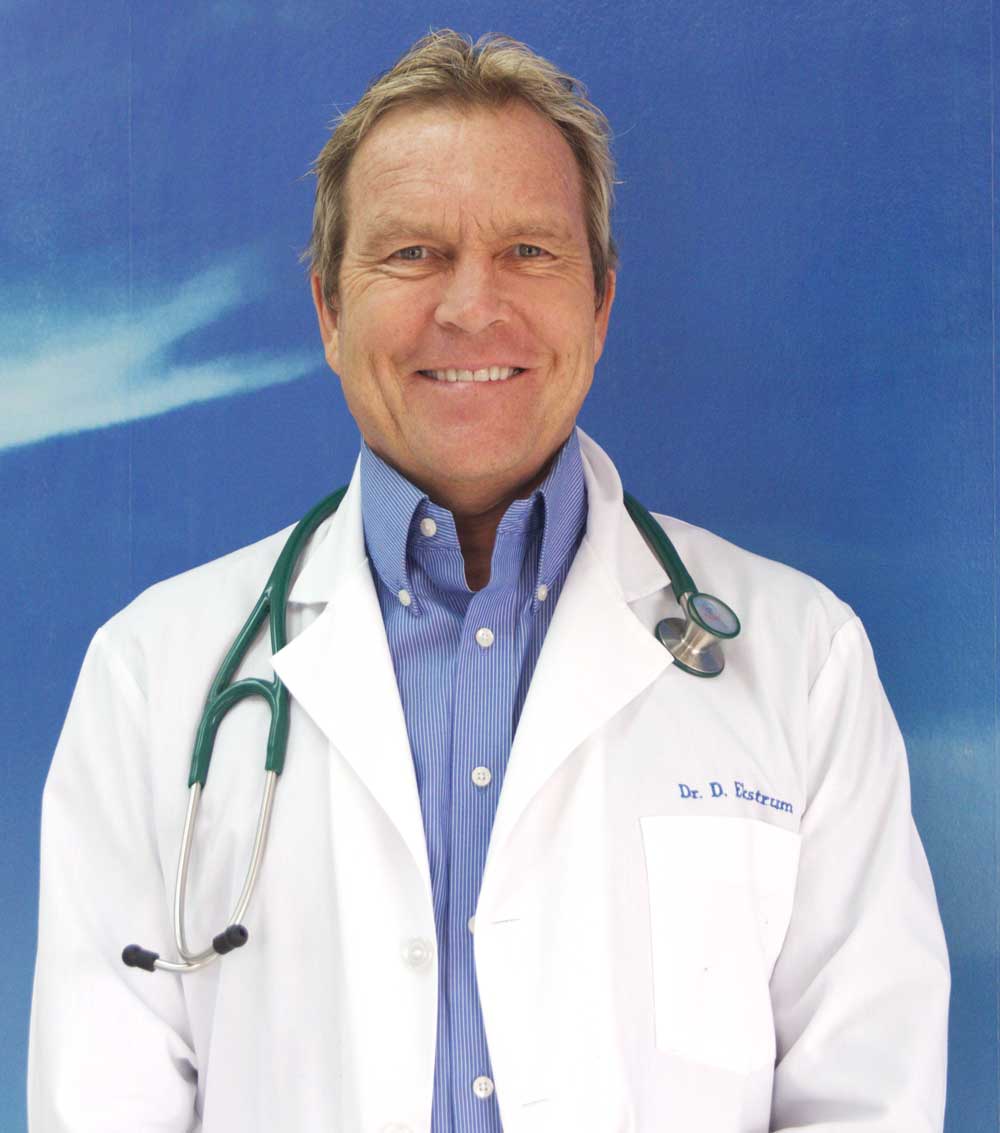 ---
"I have always believed in an integrated health and total wellness oriented approach for improving well-being. My new concierge medical practice provides individuals the opportunity to take a more proactive approach to their healthcare and receive an enhanced level of personalized care in a reliable, compassionate atmosphere and safe medical environment."
---
---
Dr. Ekstrum was raised near Yosemite National Park and graduated summa cum laude from University of California, Santa Barbara with a degree in Pharmacology. He obtained his medical degree from UC San Diego School of Medicine. Dr. Ekstrum was awarded a medical work/study fellowship from UC San Diego School of Medicine and traveled and worked extensively in Guatemala, Peru, Jamaica and then studied at University of Oxford. During school, he also worked for the Public Health Service. Dr. Ekstrum completed his residency in Family Practice from Ventura County/UCLA. Dr. Ekstrum is board certified in Family Practice and received his Fellowship from the American Academy of Family Practice.
Dr. Ekstrum has practiced medicine for over 28 years in Lompoc, CA where he has received the "Best Doctor Award" multiple times. Dr. Ekstrum was a Clinical Instructor for the Stanford University School of Medicine, Physician Assistant Program, and served as a Sentinel Physician for the Centers for Disease Control and Prevention.  He provided sports medicine as the team physician for Allan Hancock College, Lompoc High School, and Cabrillo High School.  In 2005, Dr. Ekstrum opened and continues to own Replenish Rx Medical Spa & Laser Center introducing Aesthetic Medicine to the Lompoc community.
Dr. Ekstrum is very involved in his church and serves as a Bible study leader in a Men's group as well as having participated in other service activities including the Pregnancy Support Center and various speaking engagements.  Dr. Ekstrum worked with
Medical Ministry International
  providing medical care in Ecuador. He enjoys all outdoor activities, but especially golfing, snowboarding, wakeboarding, kayaking, fishing and hiking. He also loves to spend time with his wife, Sherry, and their two adult children.
---
Board Certified, American Board of Family Practice Certification, 1992 and maintaining certification
Fellow, American Academy of Family Practice, Elected 1999
Physician/Medical Director, Dignity Health/Pacific Central Coast Health Clinics, Lompoc, CA, 2014–2020
Physician/Director/Owner, Replenish Rx Medical Spa & Laser Center, Lompoc, CA, 2005-present
Sentinel Physician, the Centers for Disease Control and Prevention, Central Coast, CA, 2005-2010
Physician/Owner/CEO, Urgent Care & Family Care, Lompoc, CA, 2004-2014
Physician/Director, North County Urgent Care Services, Sansum-Santa Barbara Medical Foundation Clinic, Lompoc, CA, 1994-2004
Residency, Ventura County/UCLA, Family Practice Residency Training, Ventura, CA, 1989-1992
Medical Doctorate, UC San Diego School of Medicine, La Jolla, CA, 1989
Bachelor of Arts, Pharmacology, Summa Cum Laude, University of California at Santa Barbara, Santa Barbara, CA, 1984
Clinical Instructor, Physician Assistant Program, Stanford University School of Medicine, 2010-2014
Team Physician, Alan Hancock College, Lompoc and Cabrillo High Schools